CannabisNews420.com – Cannabis/Marijuana Industry News

As of midday on April 2nd, marijuana stocks have so far had quite a rally. Top companies in the industry such as Tilray have shot up by as much as 12% during the day, before climbing back to a respectable 2% gain. Many of the deductions being made about the cannabis industry have been on a short term basis. This is because it is extremely difficult to tell where the market will be in the next few months, let alone 2 weeks from now.
[Read More]
Can These Ancillary Pot Stocks Keep Up With the Rest?
The coronavirus has caused quite a stir amongst world financial markets, with pot stocks being hit quite heavily as well. But, with high fluctuations in prices happening on a daily basis, it seems as though there is some opportunity to be had in the cannabis industry. Those who stand to benefit the most are the ones who are watching the market with a very close eye. Because prices are shifting so rapidly, it can be difficult for those who trade in the long term timeframe, to see consistent gains.
That being said, there are plenty of options for both long and short term traders within the marijuana industry. A lot of the focus in the past two weeks has been on the more stable pot stocks. This includes ancillary companies as well as those that offer alternative cannabis products. These companies have the advantage of having less exposure to the highest levels of volatility in the industry. Because of this, these pot stocks may just be the right place to start looking.
One of the Most Popular Ancillary Pot Stocks
Innovative Industrial Properties (IIPR Stock Report) has long been considered to be one of the most popular ancillary pot stocks. The company has an extremely solid business model and an equally solid long term plan. One of the things to consider is that IIPR is subject to higher levels of volatility than others. We have seen its price fluctuate quite greatly in the past two weeks; solely due to the coronavirus. Prior to this pandemic, IIPR was on the way to seeing large gains for a several-month consecutive period.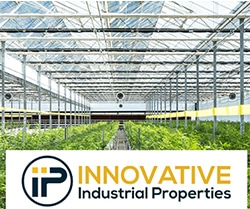 But, it seems as though the company has an inherent immunity to coronavirus related supply issues. The company operates as a REIT which means that it purchases and then leases out facilities to those who wish to grow cannabis. With the demand for cannabis rising consistently, it seems as though IIPR could continue to benefit from this heightened need for cannabis. With a high dividend payout, Innovative Industrial Properties continues to show just why it is so popular.
An Alternative Cannabis Producer
Village Farms International (VFF Stock Report) is one of the most intriguing vertically integrated cannabis growers in North America. Off the bat, we see that Village Farms is one of only a few pot stocks to be listed on a large U.S. exchange. As a vertically integrated grower, the company is not only able to produce extremely high-quality cannabis, but it is also able to push some of the largest margins of any grower. Recently, it completed the purchase of Pure Sunfarms.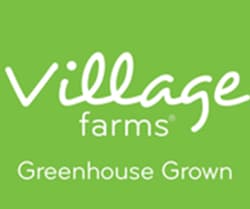 With this, it now has access to becoming one of the largest producers of cannabis in Canada. With millions in square feet of production space, the company has a unique marijuana growth process that ensures it is producing some of the highest quality cannabis in the industry. In the past three weeks, we have seen the demand for cannabis shoot up drastically. Because of this, Village Farms could soon be able to leverage this increased demand for even more future growth.
The post Will These Marijuana Stocks Continue To Go Up In The Market? appeared first on Marijuana Stocks | Cannabis Investments and News. Roots of a Budding Industry.™.
Original Source