CannabisNews420.com – Cannabis/Marijuana Industry News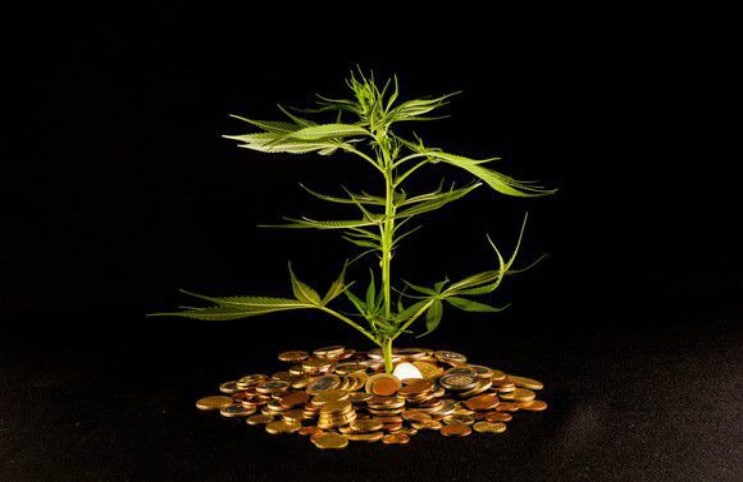 Marijuana stocks have remained quite hot over the course of the past few weeks. In that time, we have seen values shoot up and a positive sentiment coming from bullish investors.
With much going on in the cannabis space. It can definitely be difficult to keep track of which companies could be a solid investment. Outside of the top three growers, which companies are offering high value and a high potential of return?
An Underground Marijuana Producer
Nabis Holdings (NAB)(NABIF) has remained relatively underground for quite some time. Despite this, the company has shown to have value in the marijuana space.
Nabis Holdings itself operates as a Canadian Investment Issuer. The company states that they stick to high-quality cash flowing assets throughout the various facets of the cannabis industry.
Here's some context on the company. The two co-founders of Nabis Holdings were behind MPX Bioceutical. MPX Bioceutical completed the largest takeover in the U.S. cannabis space to date. With such a heavy proven track record, Nabis Holdings is continuing to show why they are a thriving cannabis stock.
They've also stated they want to work in other parts of the cannabis market. With a strong focus on revenue and, EBITDA and growth. Nabis Holdings remain an interesting pot stock to watch.
A Big Announcement for Nabis Holdings
The company recently announced that they have completed a purchase of around 2.26 million shares of Cannova Medical Ltd. This amount represents a 49% interest in the latter, which provides new and innovative solutions for consuming cannabis.
For those who don't know, Cannova is an Israeli company that has been working to create a new way to use and consume cannabis. They have done this through a sublingual (under the tongue) method that can consistently deliver fast and excellent results to users.
The company has various patent-protected processes that they like to use. Which can in turn help with everything from pain-management to concentration and as an antidepressant. The news of this purchase continues to show that Nabis Holdings remains a key part of the pot stock niche.
On the Other Side of the Market
iAnthus Capital (NASDAQOTH:ITHUF) currently stands as an operator of high quality dispensaries and products. The company recently acquired MPX Bioceutical (the company mentioned above). Which has helped them to move deeper into the cannabis market?
The company has also stated that they have a heavy focus on CBD. With most of the CBD products being distributed to over 1,000 different retail locations.
iAnthus Capital has said they have retail licenses. With these licenses, they will be opening around 70 stores throughout the US. The potential with iAnthus Capital continues to remain very high amongst marijuana stock investors.
Pursuant to an agreement between an affiliate of MAPH Enterprises, LLC (owners of MarijuanaStocks.com), Midam Ventures LLC and Innovative Properties Inc dba Nabis Holdings, Midam has been paid $500,000 from Innovative Properties Inc dba Nabis Holdings for a period from 4/10/2019 to 7/25/2019. Midam has been compensated an additional $400,000 and 200,000 common restricted shares of Nabis Holdings to extend coverage an additional 6 months ending 1/25/2020. We may buy or sell additional shares of Innovative Properties Inc dba Nabis Holdings in the open market at any time, including before, during or after the Website and Information, to provide public dissemination of favorable Information about Innovative Properties Inc dba Nabis Holdings
The post Why Are These Two Marijuana Stocks Being Watched by Investors This Week? appeared first on Marijuana Stocks | Cannabis Investments and News. Roots of a Budding Industry.™.
Original Source