CannabisNews420.com – Cannabis/Marijuana Industry News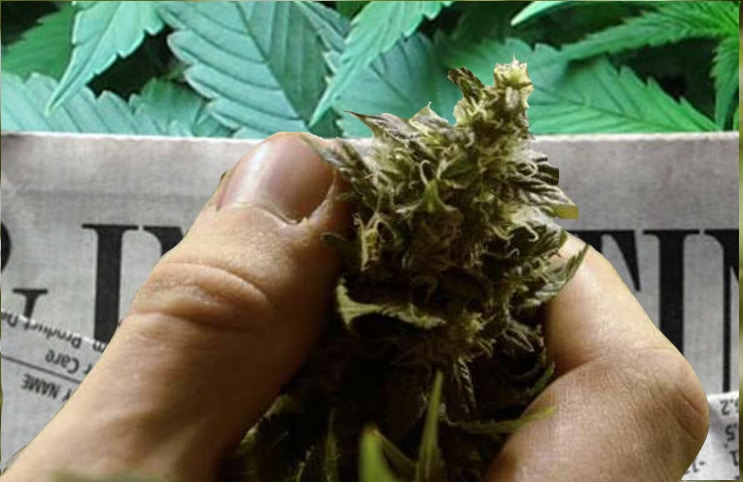 Marijuana stocks have long been considered to be one of the key markets for the future. With so much growth occurring in such a short period of time, it makes sense that only a select few businesses would be able to make it to the top. While cannabis growth seems to be the top priority, many companies have worked on producing other services for the industry and new ways to help the consumers of the market.
This could be anything from new and groundbreaking technological advances, all the way to new methods to grow the plant and market companies. With so many options floating around in the world of cannabis, it seems as though there are a few businesses that have already staked their claim.
CLS Holdings USA (CLSH) is a cannabis company that operates through a wide range of subsidiaries. Based in Nevada, CLS Holdings has a very high amount of exposure to one of the largest marijuana markets in the nation. Their main subsidiary, Oasis Cannabis has become one of the key retailers of the substance in the Las Vegas area which just goes to show how much potential they have for the future.
Special Report – A Bullish Case For US Marijuana Stocks; One Stands Out
The company has made it their main goal to have an extremely high level of quality within their product. They do this by controlling everything from licensing to processing, product sale, and brand creation/consulting. Their vertical operation also allows for much higher margins when compared with similar businesses.
Recently, the company announced that they have set a new record of over $1 million for monthly revenue which is way over expectations. The company was also able to achieve as much as $560 thousand in net sales for their Nevada business, which they have done with over 400 orders per day.
Andrew Glashow, COO of the company stated that "in the past 90 days we've made a number of positive changes. These changes have resulted in increased revenue, increased margin, consistent growth of daily customer traffic and an organization that is currently executing at a high level. I am really proud of the effort all our team members make on a daily basis. In the weeks ahead, we look forward to providing additional information including the results of our quarter ended February 28th."
Origin House (OTCMKTS:ORHOF) is another cannabis company that has worked to become one of the leaders in the Californian marijuana market. With over 450 dispensaries throughout the state and over 50 brands, they are in the midst of a complete cannabis takeover within the largest marijuana market in the world.
The company has worked to continue expanding their presence in the Californian industry, but it looks like they have not had too much trouble doing so. California has become a hotbed for marijuana growth as it presents a large amount of opportunity to companies looking to grow. All in all, investors should continue to keep a close eye on Origin House as they move throughout the near future.
Pursuant to an agreement between an affiliate of MAPH Enterprises, LLC (owners of MarijuanaStocks.com), Midam Ventures LLC and CLS Holdings USA Inc. (CLSH), Midam has been paid $200,000 from CLS Holdings USA Inc. (CLSH) for a period from April 26, 2019 to May 26, 2019. We may buy or sell additional shares of (CLSH) in the open market at any time, including before, during or after the Website and Information, to provide public dissemination of favorable Information about CLS Holdings USA Inc. (CLSH).
The post Why Are These Two Marijuana Stocks Beating Investor Expectations? appeared first on Marijuana Stocks | Cannabis Investments and News. Roots of a Budding Industry.™.
Original Source