CannabisNews420.com – Cannabis/Marijuana Industry News

2019 was without a doubt, a game-changing year for pot stocks. Although a lot of good happened, the year is marked by a large number of bearish gains that took place from September to December. While these losses hit all areas of the industry, the pharmaceutical side of the cannabis industry was not nearly hit as bad. This is mostly due to the fact that big pharmaceutical companies, often have much larger operations going on outside of cannabis. Because of this, they are not as subjected to the tumultuous nature of marijuana stocks.
Additionally, many large pharmaceutical companies have received approvals from the federal government to produce certain cannabis-based drugs. This is a great sign for the future as it shows there may be more stability for the future of pharmaceutical pot stocks than cannabis companies. Within canna-pharmaceuticals, there are only a few major pot stocks to watch. These companies are considered to be somewhat ancillary as they do not participate in the direct cannabis market. With four or five major pharmaceutical companies in this area, we'll only focus on two to keep the scope limited.
The Big Pharmaceutical Pot Stock
GW Pharmaceuticals (GWPH Stock Report) is a big name when talking about pharmaceutical pot stocks. The company has been producing drugs for over 20 years, based out of the U.K. Only a few years ago, it created a new drug known as Sativex that was meant to treat pain and other symptoms from various cancer treatments. A year or two later, the company went into the production of another cannabis-based drug known as Epidiolex.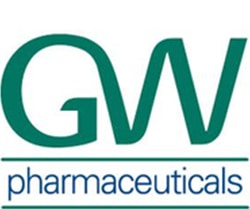 This substance brought the company into the spotlight as it became well known as being the only drug to effectively treat seizures from rare forms of epilepsy. Epidiolex is also one of the only cannabis-based drugs to be given FDA approval in the U.S. Because of its position, GW Pharmaceuticals continues to be a stronghold in the pharmaceutical cannabis stock sector. The company has a market cap north of $4 billion which is quite substantial. In order to stay competitive, it will need to continue innovating and looking for government approval to see further growth.
A Lesser Known Biotech-Pot Stock
AbbVie (ABBV Stock Report) is another big player amongst pharmaceutical pot stocks. AbbVie however, does garner the same amount of attention as GW Pharmaceuticals. Despite this, the company remains a massive pharmaceutical business with a market cap north of $130 billion. This is because it manufactures as many as 44 drugs across 170 countries around the world.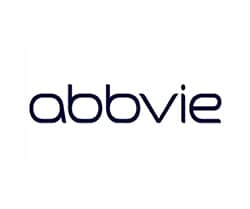 It may look like AbbVie has no business being in the cannabis market, but if the drug, Marinol proves otherwise. Marinol was created to treat nausea and vomiting that is associated with cancer treatments. It received a large amount of acclaim and has since skyrocketed in popularity and usefulness. With only 7 years in the company's history, it still has quite a lot of potential left to tap into. This means that AbbVie could be considered to be a long term investment as well as one for the short term. The two pot stocks mentioned above are only holding a small market share for the future potential of pharmaceuticals. Because of this, it is worth researching to discover all the different options that exist in this side of the cannabis market.
The post What Can These Marijuana Biotech Stocks Do For Investors? appeared first on Marijuana Stocks | Cannabis Investments and News. Roots of a Budding Industry.™.
Original Source