CannabisNews420.com – Cannabis/Marijuana Industry News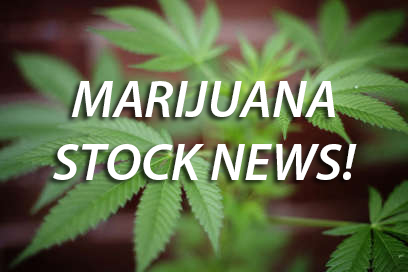 VANCOUVER, British Columbia, May 07, 2019 (GLOBE NEWSWIRE) — Innovative Properties Inc. d/b/a Nabis Holdings (CSE: NAB; OTC: INNPF; FRA: 71P) ("Nabis" or the "Company"), a leading Canadian investment company with specialty investments in assets across multiple divisions of the cannabis sector, today announced that Shay Shnet, CEO & Director of Nabis and Mark Krytiuk, President will present at the Canaccord Genuity 3rd Annual Cannabis Conference to be held at the Grand Hyatt New York in New York, NY on Tuesday, May 14, 2019 at 2:40pm ET.
For more information about the Canaccord Cannabis Conference, or to schedule a one-on-one meeting with Nabis management, please contact your Canaccord representative directly, or send an email to Nadine Miller at nmiller @ cgf . com.
About Innovative Properties Inc. (dba Nabis Holdings)
Nabis Holdings is a Canadian investment issuer that invests in high quality cash flowing assets across multiple industries, including real property, securities, cryptocurrency, and all aspects of the U.S. and international cannabis sector. Led by two of the co-founders of MPX Bioceutical, one of the largest takeovers in the U.S. Cannabis space to date, the company has a proven track record in emerging markets to create significant shareholder value. The Company is focused on investing across the entire vertically integrated aspects of the space with a focus on revenue generation, EBITDA and growth.
For more information, please visit https:// www. nabisholdings . com/.
For inquiries, please contact:
Company Contact:
PH: 604-687-7130
info @ nabisholdings . com
The post Nabis Holdings (NAB) (INNPF) to Participate in the Canaccord Genuity 3rd Annual Cannabis Conference on May 14 appeared first on Marijuana Stocks | Cannabis Investments and News. Roots of a Budding Industry.™.
Original Source