CannabisNews420.com – Cannabis/Marijuana Industry News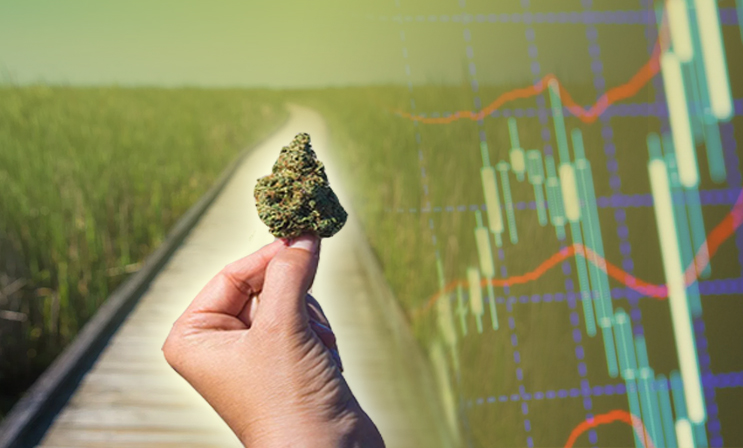 Marijuana Stocks Continue to Put it All on the Table
The past few months have remained extremely instrumental in surmounting new levels of growth for the marijuana stock market. With pot stocks running extremely high, it seems as though it can at times be difficult to see where the industry is going and which companies to choose…
Click Here To Read More
---
Are These Marijuana Stocks On the Way To Seeing Success in the Near Future?
The marijuana stock market has definitely seen its fair share of ups and downs over the course of the past few years. In that time, we have seen the industry go from somewhat underground all the way to becoming one of the most promising markets of the modern day.
Click For Full Article
---
Is The Black Market on Cannabis Losing Customers?
Since the inception of legal weed in the U.S., it seems as though few have thought to think about the fate of the black market. In only a couple of short years, we have seen the legal weed market across America boom into a multi-billion dollar industry with a bright future ahead. New evidence has begun to illustrate the fact that black market cannabis use may, in fact, be headed down.
See For Yourself
---
AgraFlora Organics International Inc. (AGRA) (PUFXF) Secures 51,500 Sq. Ft Edibles Manufacturing Facility; Anticipates Q1 2020 Receipt of Health Canada Sales
AgraFlora Organics International Inc. ("AgraFlora" or the "Company") (CSE: AGRA) (PU31.F) (OTCPK: PUFXF), a growth oriented and diversified international cannabis company, is pleased to provide the following operating milestones, licensing timelines and retrofit updates pertaining to its edibles manufacturing and distribution subsidiary, The Edibles and Infusions Corp. ("Edibles and Infusions")
Read The Full Release
---
Disclaimer: Pursuant to an agreement between an affiliate of MAPH Enterprises, LLC (owners of MarijuanaStocks.com), Midam Ventures LLC and Agraflora Organics International Inc. (CSE: AGRA) (OTC: PUFXF), Midam is being paid $25,000 per month by Agraflora Organics International Inc. (CSE: AGRA) (OTC: PUFXF) for 6 months during a period of coverage from May 6, 2019 to November 6, 2019. We may buy or sell additional shares of (CSE: AGRA) (OTC: PUFXF) in the open market at any time, including before, during or after the Website and Information, to provide public dissemination of favorable Information about Agraflora Organics International Inc. (CSE: AGRA) (OTC: PUFXF). Click Here For Full Disclaimer
The post Marijuana Stocks To Watch, Breaking News, & Articles – June 21, 2019 appeared first on Marijuana Stocks | Cannabis Investments and News. Roots of a Budding Industry.™.
Original Source