CannabisNews420.com – Cannabis/Marijuana Industry News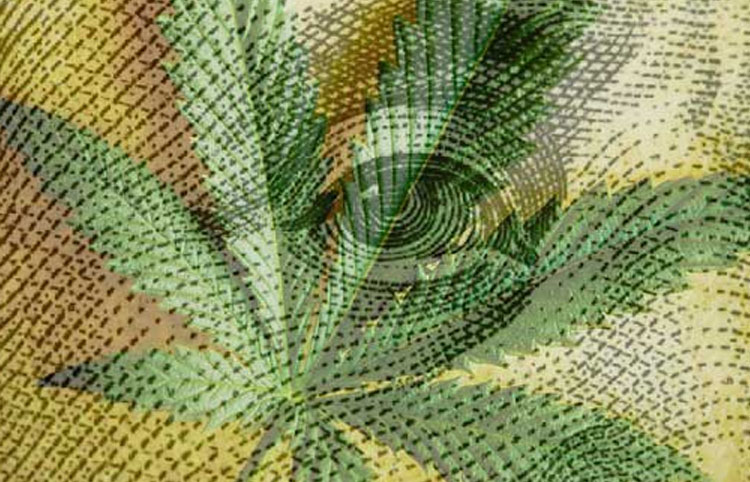 If there's been one thing for certain, it has been that marijuana stocks and the cannabis industry have seen significant growth over the last 12-18 months.  With the boost from Canada to legitimize this as an industry of scale, a number of producers – both large and small – are leveraging early opportunities to take full advantage of a very young industry.  The biggest proponent that we've seen recently has been the strong pipeline of mergers, acquisitions, and strategic ventures that are happening right now; and we aren't talking small deals either.
The Latest Marijuana Stock Deal Is 8-Figures Wide
One of the companies that we've reported on during the better part of the last 5 months has been Next Green Wave Holdings (OTC: NXGWF) (CSE: NGW). Through a mix of city approvals and proposed strategic acquisitions, Next Green Wave has become a popular company especially among those looking for Stateside companies making waves.
The company is a vertically integrated seed-to-consumer medical and recreational cannabis company operating in California. Furthermore, Next Green Wave Holdings (OTC: NXGWF) (CSE: NGW) has acquired licenses for its nursery/breeding, cultivation, extraction, and distribution operations covering both medical and recreational cannabis production and services. Construction of phase one indoor facility (35,000 ft²) is nearing completion and will produce premium cannabis products.
But what they have just recently announced on March 12 could be pivotal to the company's expansion plans:
Next Green Wave Acquires for $27Million 100% of California-Based Consumer Products Goods & Extractions Leader, SD Cannabis
SDC is a premium cannabis consumer products goods, manufacturing, and extraction leader, having 8 leading cannabis brands with 45 CBD and THC products that have a combined global social influencer reach of over 25 million people and with 100+ million YouTube views.
Digging Deeper Into SDC
SDC brings years of experience in cannabis manufacturing and extraction processes that could give them an edge and creative ability to experiment with new methods in the production of finished products. As part of this transaction, the SDC team will immediately become the Head of Next Green Wave Holdings (OTC: NXGWF) (CSE: NGW)'s Extraction and Manufacturing unit within its 3,240 sq. ft facility.
In addition to SDC's notoriety, the company has a growing network of retail and online sales channels including 700 Zumiez stores, which compliments Next Green Wave Holdings (OTC: NXGWF) (CSE: NGW)'s current distribution opportunities. But that's only where it begins. With the Brand Partners below, the company's products have been acquired and cater to the entire cannabis user market, including pets, in California and other parts of the world:
• Carey Hart (https://www.instagram.com/hartluck/)
Husband to multi Grammy-winning artist Pink and as a former professional freestyle motocross rider, Carey Hart has been a fixture among motocross competitions including Gravity Games, X Games, AMA Super Moto Series and Tony Hawk's Boom Boom Tour.
• Loki the Wolf Dog (https://instagram.com/loki)
Kelly Lund and Loki became inseparable in 2012, when he brought the husky/wolf mix puppy home. Ever since then they have been traveling the world and sharing their story with millions of people through social and most recently in their newly released book, Wild Together.  Kelly has used his platform to bring awareness to key animal issues and has also partnered with some of the world's largest brands including Toyota, Huckberry, REI and many others.
• King Louie (https://www.instagram.com/___king__louie___/)
King Louie is a Grammy-nominated, up and coming hip hop artist that was cited by Spin magazine for making Chicago the biggest hip-hop scene in 2012. He regularly works in collaboration and tours with artists like Kanye West and Chance the Rapper. Currently, in the recording studio, King Louie is expected to release the biggest album of his career in 2019 with major collaborations.
• Sketchy Tank (https://www.instagram.com/sketchy_tank/)
Internationally recognized artist who started his illustrations as a blog that quickly took off in the underground scene. Now his brands are widely recognized, and available at the retailer Zumiez, now carrying the Lurking Class line of clothing across their nearly 700 brick and mortar stores and online.
• Junkyard LA (https://www.instagram.com/junkyardla )
Junkyard is an illustrator and street artist who was born and raised in South Africa now splitting his time between Chicago and LA. Known for some of his larger than life black and white murals and clothing he has teamed up with some of the biggest brands in the game.
• Toy Machine Skateboard Co (https://www.instagram.com/toymachine/)
Toy Machine has been building their reputation and acquiring a loyal fan base for over twenty years. The company, founded by Ed Templeton, is owned under distribution company Tum Yeto. Toy Machine is widely known for its alien-like graphics designed by Templeton. The company is a strong leader in the skateboard industry, and they show no signs of slowing down.
• SD Customs (http://instagram.com/weare.sdc)  (https://instagram.com/sdcannabis)
Two of SD Cannabis' founders built a massive following and fan base with their custom Harley shop San Diego Customs. Known in the industry as one of the premier motorcycle shops in the world, they regularly partner with Harley Davidson to help give its production bikes the edge needed to make some noise among hardcore riders.
• OSS (https://www.instagram.com/onsomeshit/)
or OSS as it is called has grown into a mega brand of its own over the last few years. It started in a small BMX stop on Melrose Ave, LA next to the famed BAIT store. In that shop the team started to interview BMX pros and music celebrities when in town on their podcast called @NOJumper, that quickly grew in following to well over 1 Million followers on Instagram.
• Thorn St. Beer (https://www.instagram.com/thornbeer/)
Brewing was born out of the craft beer movement that has taken the US by storm.  Started in the craft beer capital of America, San Diego, their growth has continued with distribution throughout California and plans for national distribution in 2019. Their new state-of-the-art brewery has become a must-see stop for beer fanatics that come to San Diego to experience some of the world's best beer. They were also the first brewery to make a terpene infused beverage.
Major Value Add For Next Green Wave?
Keep in mind that Next Green Wave Holdings (OTC: NXGWF) (CSE: NGW) already has a library of more than 120 genetic cannabis strains which includes several cannabis cup award winning genetics. The company has acquired over 15 acres of cannabis-zoned development land in Coalinga, California, providing future growth.
The latest EIGHT FIGURE transaction adds even greater distribution channels and further expands on the company's product and brand portfolio. The progress that has already been made by Next Green Wave Holdings (OTC: NXGWF) (CSE: NGW) is no doubt recognizable and this latest transaction may be the next step in the company's North American, seed to consumer strategy.
Read More On Next Green Wave, Here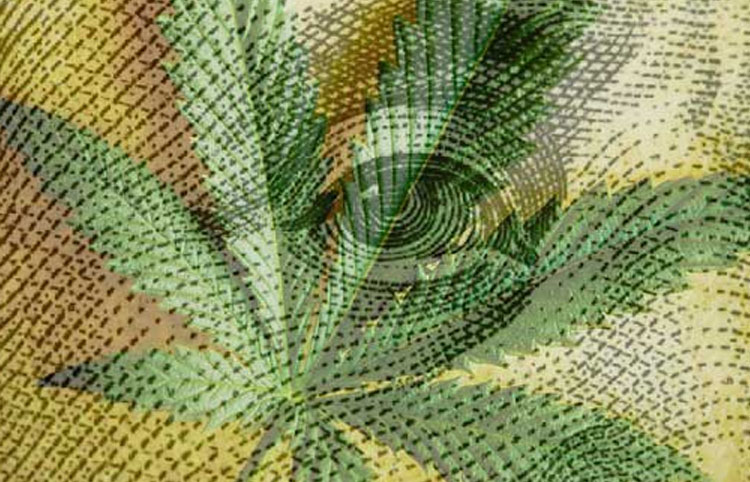 ---
Pursuant to an agreement between an affiliate of MAPH Enterprises, LLC (owners of MarijuanaStocks.com), Midam Ventures LLC and Next Green Wave (NGW), Midam has been paid $150,000 from Next Green Wave (NGW) for a period from October 1, 2018 to November 8, 2018. Midam has been compensated an additional $100,000 and has extended its period of coverage to December 8, 2018. Midam has been compensated an additional $75,000 and has extended its period of coverage to January 8, 2019. Midam has been compensated an additional $50,000 and has extended its period of coverage to February 8, 2019. Midam has been compensated an additional $100,000 and has extended its period of coverage to April 12, 2019. We may buy or sell additional shares of (NGW) in the open market at any time, including before, during or after the Website and Information, to provide public dissemination of favorable Information about Next Green Wave. Click here For Full Disclaimer.
The post Marijuana Stocks Still Seeing Big Buyouts In 2019 appeared first on Marijuana Stocks | Cannabis Investments and News. Roots of a Budding Industry.™.
Original Source