CannabisNews420.com – Cannabis/Marijuana Industry News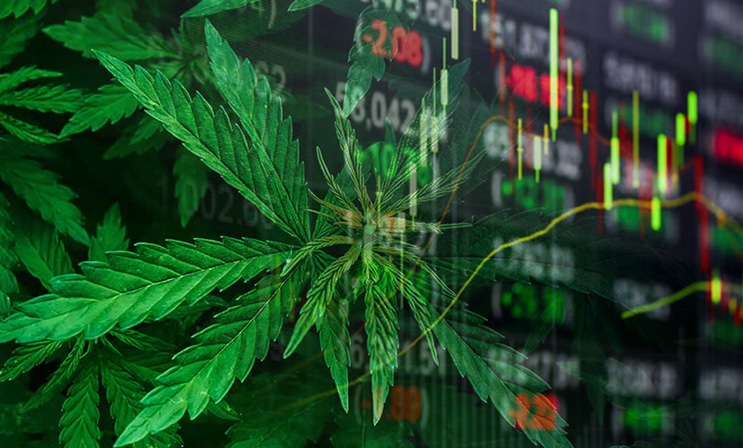 Marijuana Stocks: Nabis Holdings, Inc. Interview and News from May 4, 2019 to June 3, 2019
Marijuana Stocks (MarijuanaStocks.com) had the pleasure of interviewing part of the team at Nabis Holdings, Inc., Shay Shnet and Mark Krytiuk.
Click Here To Listen To The Full Interview
---
These Little-Known Marijuana Stocks Are Making Big Moves in the Industry
The marijuana stock market has remained extremely exciting over the course of the past year or so. In that time we have seen legislation shift allowing for companies to continue on their way to meeting future goals. While most only recognize the companies at the top of the industry, it seems as though there are quite a few small to mid-cap companies that have been making big waves in the cannabis market. These companies offer a new and different type of incentive to investors as they make up a very important part of the cannabis ecosystem.
Click Here To Read Full Article
---
Nabis Holdings (CSE: NAB) (OTC: INNPF) Announces Acquisition of 49% of Cannova Medical, A Creator of Innovative Solutions for Cannabis Consumption
VANCOUVER, British Columbia, June 03, 2019 (GLOBE NEWSWIRE) — Nabis Holdings Inc. (NAB.CN) (INNPF) (FRA:71P) , a leading Canadian investment company with specialty investments in assets across multiple divisions of the cannabis sector, today announced that it has entered into an agreement to purchase 2,260,500 common shares, representing a 49% interest, of Cannova Medical Ltd., a provider of innovative solutions for cannabis consumption, and to acquire the remaining 51% interest at the option of Nabis.
Click Here For Full Press Release
---
California Senate Passes Legislation For State-Charter Cannabis Banks
The cannabis business is getting legal status in various states for medical/ recreational use. There is still one major problem, banking. Under the Controlled Substance Act, cannabis is still categorized as a Schedule 1 drug, thus remaining illegal under the federal law. Since US banks and credit unions are overseen by the federal government, money coming from cannabis business – both direct as well as ancillary- becomes criminal money due to its illegality. This has made banks unwilling to provide services to the cannabis industry.
Click Here To Read More
---
Disclaimer: Pursuant to an agreement between an affiliate of MAPH Enterprises, LLC (owners of MarijuanaStocks.com), Midam Ventures LLC and Innovative Properties Inc dba Nabis Holdings, Midam has been paid $500,000 from Innovative Properties Inc dba Nabis Holdings for a period from 4/10/2019 to 7/25/2019. Midam has been compensated an additional $400,000 and 200,000 common restricted shares of Nabis Holdings to extend coverage an additional 6 months ending 1/25/2020. We may buy or sell additional shares of Innovative Properties Inc dba Nabis Holdings in the open market at any time, including before, during or after the Website and Information, to provide public dissemination of favorable Information about Innovative Properties Inc dba Nabis Holdings. Click Here For Full Disclaimer
The post Marijuana Stocks Monday Morning Update – June 3, 2019 appeared first on Marijuana Stocks | Cannabis Investments and News. Roots of a Budding Industry.™.
Original Source