CannabisNews420.com – Cannabis/Marijuana Industry News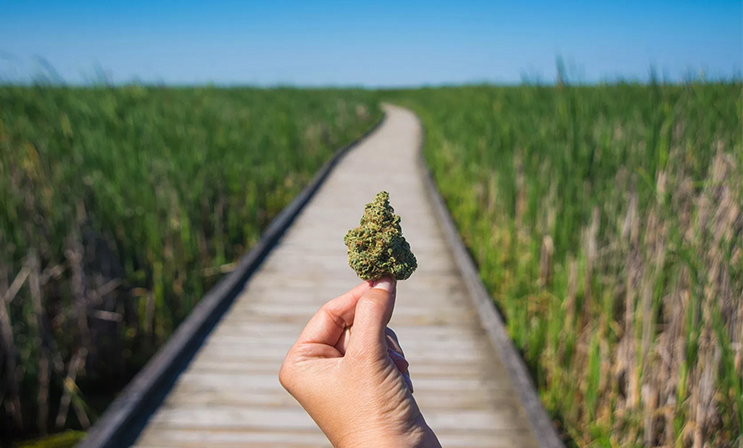 The marijuana stock market has remained quite bullish for some time now. In the past year alone, there have been some dramatic shifts to the industry, allowing companies to continue moving toward their high future goals. With so much going on, it can at times be confusing to keep up with the ever-shifting marketplace. There are, however, some companies that have continued to illustrate just how important they are to the functionality of the space, as well as how much potential they have for investors. All in all, there are a lot of options when it comes to investing in marijuana, but the most important thing to note is to always do the proper research.
Nabis Holdings (INNPF/NAB) is one of the leading Canadian investment issuers working out of the Canadian landscape. The company also works in the U.S., which they have been leaning toward due to its potential for the future. One of the key things of note is that the company is led by the two co-founders of MPX Bioceutical, which completed the largest takeover in the U.S. cannabis space to date. The company has stated that their main focus is in investing in the vertically integrated side of the cannabis market while paying attention to revenue generation and growth.
Recently, the company announced that they have received approval to officially change their name to Nabis Holdings. The company will see their common shares continue to be traded on the CSE under the name "Nabis Holdings Inc." which makes it not too confusing for investors to keep track of. Nabis management has also given out a key update to their progress in recent months and in accordance with their strategic growth plan.
Shay Shnet, CEO of Nabis Holdings stated that "Over the past several months our team has diligently executed our strategic plans to identify and invest in vertically integrated cannabis assets primarily in U.S. limited license states with large, addressable markets, including Michigan, Arizona, California, Massachusetts and Nevada. While we make strides in the progression of our investments, the recent Annual Shareholder Meeting yielded a number of positive corporate changes, including the formal adoption of the Nabis Holdings name, providing clarity for investors, as well as a strong anchor for the business." The company remains one of the key players in the marijuana investment space.
Auxly Cannabis (CBWTF) is one of the leaders in providing all of the services necessary to have a solid supply chain in the cannabis market. This involves everything from legal processes to upstream operations. Because of their demand, the company has demonstrated a more predictable revenue stream than most, which is something that many investors are looking for.
The company has also moved into the side of the market that deals with extraction processes, processing of cannabis, and branding. Additionally, their commitment to researching the substance has also put them at the top of investors minds in recent months. Auxly Cannabis is a company that should continue to be watched into the near future.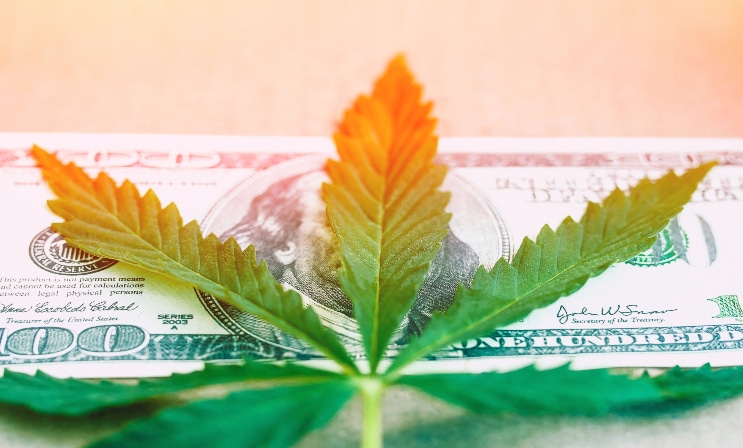 Pursuant to an agreement between an affiliate of MAPH Enterprises, LLC (owners of MarijuanaStocks.com), Midam Ventures LLC and Innovative Properties Inc dba Nabis Holdings, Midam has been paid $500,000 from Innovative Properties Inc dba Nabis Holdings for a period from 4/10/2019 to 7/25/2019. Midam has been compensated an additional $400,000 and 200,000 common restricted shares of Nabis Holdings to extend coverage an additional 6 months ending 1/25/2020. We may buy or sell additional shares of Innovative Properties Inc dba Nabis Holdings in the open market at any time, including before, during or after the Website and Information, to provide public dissemination of favorable Information about Innovative Properties Inc dba Nabis Holdings
The post Marijuana Stocks Continue to Show Bullish Trends Into the Beginning of Summer appeared first on Marijuana Stocks | Cannabis Investments and News. Roots of a Budding Industry.™.
Original Source