CannabisNews420.com – Cannabis/Marijuana Industry News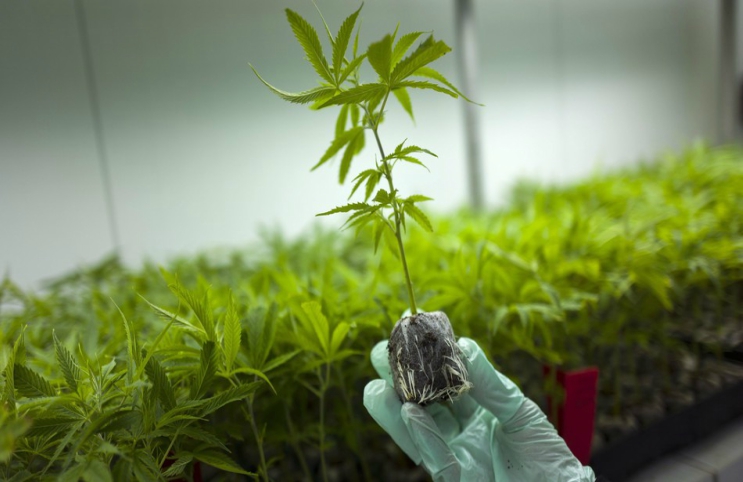 For those who trade marijuana stocks, it seems as though the two options are either the top of the industry or the smaller companies. Within those brackets, however, lie a large number of companies with varying potential. Much of the outward potential with cannabis stocks seems to be with the growers of marijuana. These companies are often known as pure-play cannabis stocks and are some of the most valuable companies in the industry.
Next Green Wave (NXGWF) (NGW) is one of the leading vertically integrated growers of craft cannabis. The company has been working on this vertical model for quite some time which helps them achieve two factors. The first of these is that they are able to have much higher margins than other companies in the industry. This is due to the fact that there are no middlemen in the way to take a part of the business.
The other factor that separates Next Green Wave from the rest is that they are able to have a large hand in the process of producing marijuana. This means that they can have some of the highest rated cannabis in the business which is a major plus for consumers.
In recent news, the company announced that they have received approval from the city of Coalinga, CA to begin operations in a new almost 4,000 square foot facility. The goal of this is that they will begin working on producing their own extractions of cannabis. Cannabis extracts have become one of the hottest commodities on the market due to their potency and the demand that they have shown. The facility, based next to their current grow operation should help them to move into the future of their business operations.
Leigh Hughes, CEO of Next Green Wave stated that "obtaining final regulatory approval and beginning construction on Site C sees us meeting yet another key milestone for the company. We have to again thank the city of Coalinga for assisting us throughout this process and supporting us in getting the second facility operational in the coming months." All in all, Next Green Wave remains an important company to keep on the radar for any investor.
As cannabis is shown to be worth as much as $31 billion in global sales by 2022, it seems as though the larger companies are working to cement the top of the market. Canopy Growth (NYSE:CGC) is one of those businesses. The company, which has one of the largest market caps in the industry, notoriously received a $4 billion equity investment from Constellation Brands (NYSE:STZ) last year.
This investment has helped to not only grow the company, but it has helped to bring in a large amount of press to the market. Canopy Growth has stated that they have the potential to grow as much as 500,000 kilograms of cannabis per year. With demand in Canada skyrocketing, it seems as though they should only be working to grow even more as the future comes on.
Pursuant to an agreement between an affiliate of MAPH Enterprises, LLC (owners of MarijuanaStocks.com), Midam Ventures LLC and Next Green Wave (NGW), Midam has been paid $150,000 from Next Green Wave (NGW) for a period from October 1, 2018 to November 8, 2018. Midam has been compensated an additional $100,000 and has extended its period of coverage to December 8, 2018. Midam has been compensated an additional $75,000 and has extended its period of coverage to January 8, 2019. Midam has been compensated an additional $50,000 and has extended its period of coverage to February 8, 2019. We may buy or sell additional shares of (NGW) in the open market at any time, including before, during or after the Website and Information, to provide public dissemination of favorable Information about Next Green Wave.
The post Large and Small Cap Marijuana Stocks That are Riding the Wave appeared first on Marijuana Stocks | Cannabis Investments and News. Roots of a Budding Industry.™.
Original Source