CannabisNews420.com – Cannabis/Marijuana Industry News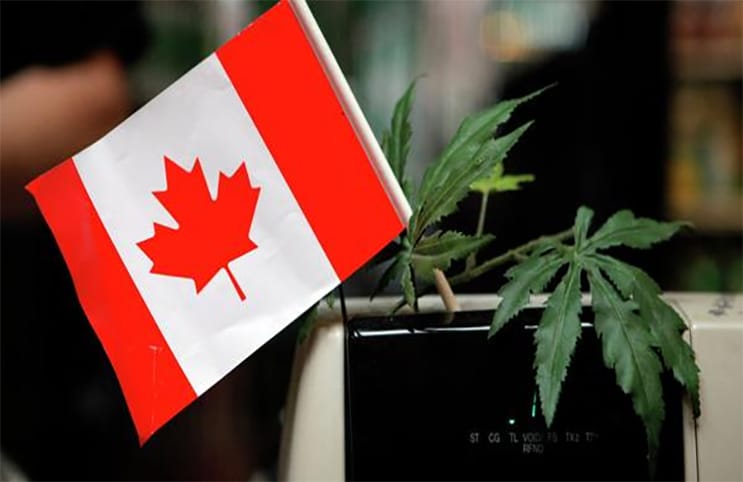 Canada has been leading the charge for the world of legal cannabis for quite some time now. In the past few years, the market on Canadian weed has drastically shifted allowing for the entrance of many companies that never before would've entered the industry. While so many other nations including various states in the U.S., are attempting to work on having their own large legal cannabis markets, it seems as though Canada is still coming out on top.
This is partly due to the length that their legal industry has been around, but partly due to the friendliness of entering the market from the northern nation. All in all, Canada seems to have many companies to keep a close eye on for investors in the marijuana market.
Nabis Holdings (INNPF/NAB) is one of the leading investment issuers based in the Canadian market, but with hands deeply engrained in the U.S. industry as well. The company states that they are focused on investing in high quality, cash flowing business across the various facets of the cannabis market.
While most of their business has been in the U.S., they do have their headquarters in the Canadian market. The company does have large plans to expand its footprint into the international market in the coming years as well which is getting investors very excited.
Nabis Holdings recently announced that they have entered into a revised agreement with Canaccord Genuity Corp. that will help to amend their previously announced brokered private placement of debenture units. This new announcement should see them raise as much as C$35,000,000 in the capital which could help on their pursuit of moving into new abroad markets.
The details of this agreement show that the agents' option will be exercisable at any time prior to the 48 hours before the deal closes. Additionally, they are arranging the sale of more debenture units of up to C$10,000,000. if this over-allotment option is exercised, they could see a total amount of nearly C$45,000,000 in gross proceeds. All of this should go to funding future projects as they have a large amount of innovation currently in the works. All in all, investors should keep Nabis Holdings on their radar for the near future.
HEXO Corp. (HEXO) has been working out of the Canadian market as well, but they have also been attempting to get on to a major U.S. stock exchange like so many have done prior. Based out of Quebec, they recently spent as much as $200,000,000 to acquire the company Newstrike Brands.
The goal of this acquisition is to begin producing more and more cannabis and accelerate its current production. HEXO has stated that they also have the goal of moving into the ever-so-popular cannabis-infused beverage market. While some investors are not convinced, it seems like they are working to compete with some of the biggest players in the industry. As the market continues to move on, it'll be interesting to see where HEXO can go.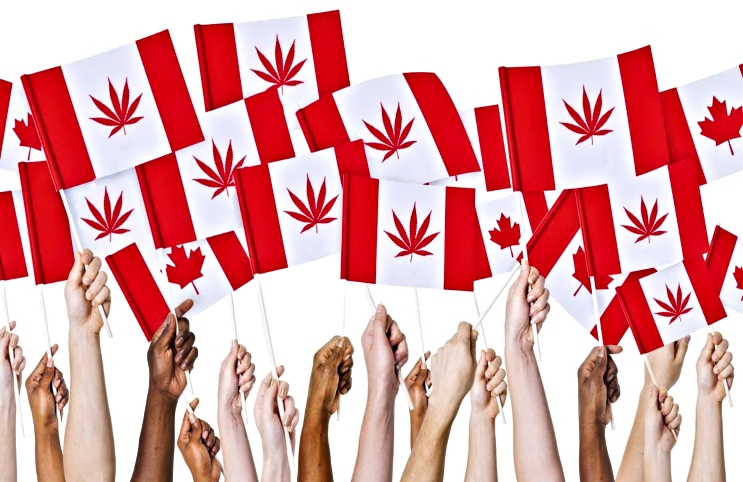 Pursuant to an agreement between an affiliate of MAPH Enterprises, LLC (owners of MarijuanaStocks.com), Midam Ventures LLC and Nabis Holdings (OTC:INNPF) (CSE:NAB), Midam has been paid $250,000 by Nabis Holdings (OTC:INNPF) (CSE:NAB) for a period from January 22, 2019 to April 22, 2019. We may buy or sell additional shares of (OTC:INNPF) (CSE:NAB) in the open market at any time, including before, during or after the Website and Information, to provide public dissemination of favorable Information about Nabis Holdings (OTC:INNPF) (CSE:NAB).
The post Is Canada Still in Charge of the Marijuana Stock Market? appeared first on Marijuana Stocks | Cannabis Investments and News. Roots of a Budding Industry.™.
Original Source