CannabisNews420.com – Cannabis/Marijuana Industry News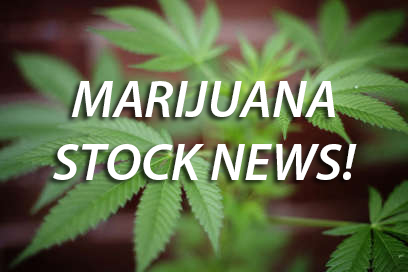 Integrated Cannabis Solutions is expanding into Cannabis in California, the World's Largest Legal Cannabis Market
Manufacturing License
Operating space
Wisconsin Governor to propose legalizing Medical Marijuana
Integrated Cannabis Solutions, Inc., (IGPK) has stated it wanted to seek opportunities within the Cannabis sector to extend the Companies reach beyond Wisconsin.
Integrated Cannabis has found an opportunity that will allow the Company to obtain a Cannabis Manufacturing License and space to operate in California.
The opportunity will allow Integrated Cannabis to Manufacture THC and CBD products in CA, the world's largest legal cannabis market.
Wisconsin Gov. Tony Evers on Monday proposed overhauling the state's marijuana laws to make the drug's medical use legal, decriminalize possession and align the state's laws on CBD oil with federal standards. Integrated Cannabis will be ready to apply for Manufacturing and Medical Retail licensing when the State is ready.
Integrated Cannabis Solutions, in compliance with SEC regulations, may in the future use social media outlets like Facebook or Twitter and its own website to announce key information in compliance with Reg FD.
Forward-Looking Statements
This news release contains "forward-looking statements" as that term is defined in Section 27(a) of the United States Securities Act of 1933, as amended and Section 21(e) of the Securities Exchange Act of 1934, as amended. Statements in this press release which are not purely historical are forward-looking statements and include any statements regarding beliefs, plans, expectations or intentions regarding the future. Such forward-looking statements include, among other things, estimates of services and equipment markets, release of corporate apps, growth of platform, target markets, product releases, product demand and, business strategy. Actual results could differ from those projected in any forward-looking statements due to numerous factors. Such factors include, among others, the inherent uncertainties associated with new projects and development stage companies. These forward-looking statements are made as of the date of this news release, and we assume no obligation to update the forward-looking statements, or to update the reasons why actual results could differ from those projected in the forward-looking statements. Although we believe that any beliefs, plans, expectations and intentions contained in this press release are reasonable, there can be no assurance that any such beliefs, plans, expectations or intentions will prove to be accurate. Investors should consult all of the information set forth herein and should also consider that any investment in securities is at risk.
Details of the Company's business, finances, appointments and agreements can be found as part of the Company's continuous public disclosure on otcmarkets.com.
For additional information about this release please contact:
Investor Relations:
Matt Dwyer
matt@integratedcannabissolutionsinc.com
www.integratedcannabissolutionsinc.com
Twitter @IGPKOTC
954-906-0098
The post Integrated Cannabis Solutions, Inc., (IGPK) is expanding into Cannabis in California, the World's Largest Legal Cannabis Market appeared first on Marijuana Stocks | Cannabis Investments and News. Roots of a Budding Industry.™.
Original Source