CannabisNews420.com – Cannabis/Marijuana Industry News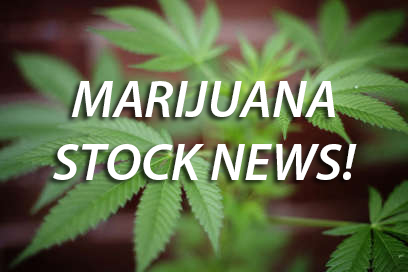 Hemp, Inc. Celebrates Emerging Hemp Program in Puerto Rico as CEO Scouts Land for Hemp Growing Eco-Village and Other Hemp Growing Partners
Hemp, Inc. (OTC PINK:HEMP), a global leader in the industrial hemp industry with bi-coastal processing centers including the 85,000 square-foot multipurpose industrial hemp processing facility in Spring Hope, North Carolina, a state of the art processing center in Medford, Oregon, and a 500-acre hemp growing Eco-Village in Golden Valley, Arizona, announced today Puerto Rico's Governor recently signed an executive order to implement the hemp industry in the U.S. territory. Now, Puerto Rico must submit a plan to the United States Department of Agriculture (USDA) that complies with the requirements of the Agricultural Law of 2018 and with the parameters adopted by the USDA, according to Puerto Rican news outlet Noticel.
The executive order was signed on Feb. 12, 2019 by Puerto Rico Governor Ricardo Rosselló Nevares to enact the development of the industrial hemp industry on the island and to spur economic opportunity for its people. In the article, the Governor also explained that "this industry represents a great opportunity for the Island compared to other states. We have great capacity for local cultivation and, in addition, we have an extensive bank of competitive human capital and with knowledge in various critical areas for development." (To read the full article, click here.)
The timing could not be better as Hemp, Inc. CEO Bruce Perlowin has been visiting various areas of Puerto Rico, for the last two months, to identify land to support a Veteran Village Kins Community, a hemp growing eco-village. "We are excited to partner with the Puerto Rican people as they enter into the highly profitable and environmentally conscious industrial hemp industry," said Hemp, Inc. CEO Bruce Perlowin. "This step by Governor Nevares will open up a myriad of opportunities for the economic empowerment of Puerto Rico. With a projected growth rate of over 17% and a huge demand for hemp-derived CBD products, the industrial hemp industry will reinvigorate the economy of this island and create income for struggling small family farms."
When Perlowin was in Puerto Rico speaking with the agricultural officials, they were very excited to hear that another testing lab would be entering the Puerto Rican market along with them since there are only two testing labs in the entire territory. Other government officials were anxious to have Hemp, Inc. locate both companies' facilities in their cities by offering various incentives as they recognized the economic benefits both Hemp, Inc. and Digipath Labs would bring to their local economies and their entire island.
Hemp, Inc. executives believe the company has the largest footprint with vertical integration in the industrial hemp industry in America today and are always looking for joint ventures where they can expand their footprint even more. In case you missed it, the company already has a Veteran Village Kins Community under development in Golden Valley, Arizona, in which they are building out 300 of their 500 acres designated for hemp cultivation.  The buildout (just north of Kingman, AZ) is expected to boost the economy of the area by offering affordable hemp processing services, which incentivizes local growers to add hemp to their crop rotation.
The company also recently announced the grand opening of a joint venture with retail store, Hemp Healthcare, in Dolan Springs, Arizona, to sell high-end cannabidiol (CBD) and hemp-based products. Hemp Healthcare is located off Highway 93 in Arizona, in a highly trafficked tourist area. Specifically located on Pierce Ferry Road, Hemp Healthcare is next to Dolan Station – a location that welcomes numerous tour buses daily with visitors from around the world that stop there on trips to the Grand Canyon. This venture marks the first step into the tourism market for Hemp, Inc.
In addition to the company's operations in Golden Valley, Arizona and Spring Hope, North Carolina, Hemp, Inc. also has one the most sophisticated local processing centers (LPC) in Medford, Oregon which focuses on hemp flower drying, curing, and post processing for the CBD industry.
Hemp, Inc. is promoting a "Back to the Land" movement.  Perlowin predicts this movement will begin this summer (2019).  "With hemp being legal to grow now, it allows people to legally make great money while moving out to the land. Anyone near any of these eco-village seminars should take advantage of what I see as the initial thrust of moving back to the land, starting a community and/or starting a small family farm. We'll teach you the economics of hemp, via The Hemp University, to make your communities flourish," noted Perlowin. The historical lift of the 80 year federal ban on hemp will allow Hemp, Inc. and its joint venture partners, the American farmer and the "Back to the Land" movement to flourish.
The U.S. 2018 Farm Bill redefines hemp as an agricultural commodity, removes hemp from the Controlled Substances Act and the jurisdiction of the Drug Enforcement Administration, allowing for a massive expansion of economic opportunities across all sectors of the industrial hemp industry. AP News recently reported U.S. hemp revenue is predicted to hit nearly $6 billion in sales by 2020. Until recently, the U.S. has imported on average $100 million worth of hemp products each year, according to Congressional Research Service. Legalization will now allow American farmers and companies to tap that market.
To see 1 minute videos of Hemp, Inc.'s current activities, go to Bruce Perlowin's personal Facebook page where he posts daily on all of Hemp, Inc.'s activities around the country.
ABOUT HEMP, INC.
With a deep-rooted social and environmental mission at its core, Hemp, Inc. seeks to build a business constituency for the American small farmer, the American veteran, and other groups experiencing the ever-increasing disparity between tapering income and soaring expenses. As a leader in the industrial hemp industry with ownership of the largest commercial multi-purpose industrial hemp processing facility in North America, Hemp, Inc. believes there can be tangible benefits reaped from adhering to a corporate social responsibility plan.
The post Hemp, Inc. (HEMP) Celebrates Emerging Hemp Program in Puerto Rico appeared first on Marijuana Stocks | Cannabis Investments and News. Roots of a Budding Industry.™.
Original Source