CannabisNews420.com – Cannabis/Marijuana Industry News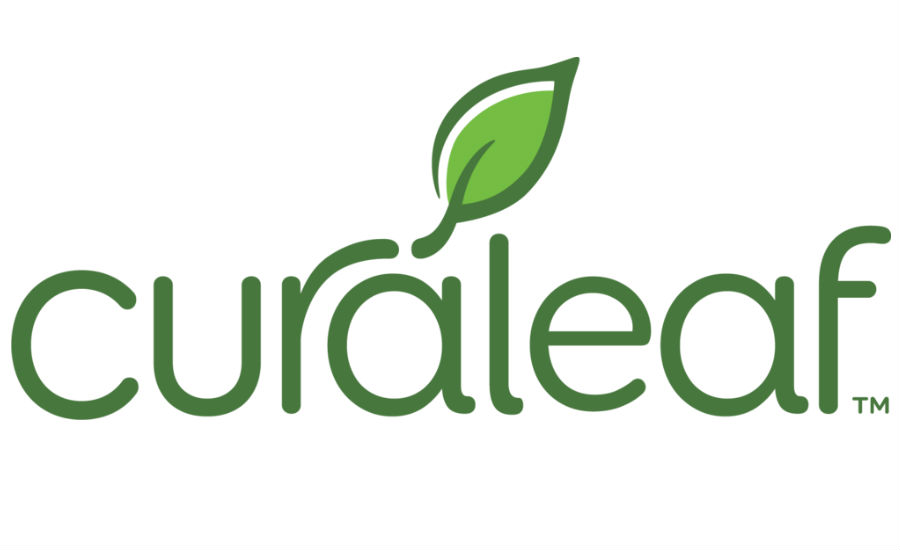 WAKEFIELD, Mass. – Curaleaf Holdings, Inc. (CSE: CURA / OTCQX: CURLF) ("Curaleaf" or the "Company"), a leading U.S. provider of consumer products in cannabis, announces new Curaleaf branding for the Company's recently acquired retail locations and the imminent opening of its 10th store in Illinois. Additionally, Curaleaf has contributed $950,000 to impact social equity with six strategic partnerships focused on education and job training in the greater Chicagoland community as part of its Corporate Social Responsibility Rooted in Good initiative, and per the Illinois Social Equity provision in adult use regulations.
Curaleaf successfully closed its acquisition of Grassroots on July 23, 2020 and has obtained final regulatory approval from the state of Illinois for the transfer of nine Greenhouse and Windy City Cannabis retail licenses. In accordance with state guidelines, Curaleaf has begun rebranding of Windy City Cannabis retail locations in Worth, Justice, and on Weed Street in Chicago in addition to Greenhouse dispensaries located in Deerfield, Mokena, Skokie, Northbrook, Melrose and Morris.
At the nine rebranded Illinois retail locations, Curaleaf's signature teal logo will be prominently displayed and as part of the new interior design, will feature hyper-local cityscape murals that capture each store's unique location, further enhancing the experience and connection to the community. The staff at each retail location will remain committed to delivering unparalleled service and creating an inclusive experience that encourages cannabis exploration and education with a personalized approach.
Later this month, Curaleaf will be hosting a Grand Opening for its brand new 4,700 square foot Westmont store, located at 11 East Ogden Avenue in Westmont, Illinois, its 10th retail location in the state and its 103rd nationwide. In addition to a ribbon cutting event to mark the occasion, all customers will receive 15% off on purchases made on their first visit to any of the new Curaleaf stores. All rebranded stores will also host a "Curaleaf Day" on April 8 with special offers, giveaways and offerings from local restaurants.
"We are pleased to bring the Curaleaf brand to the greater Chicago area," said Joe Bayern, Curaleaf Chief Executive Officer. "The rebranding of these locations directly aligns with our strategy of building strong, national brands that deliver high-quality products backed by science to meet the needs of our patients and customers. We are also extremely proud to be active partners within these local communities and we look forward to building collaborative relationships and investing in long term opportunities with them."
As part of its "Rooted in Good" Corporate Social Responsibility platform, Curaleaf has contributed a total of $950,000 to six strategic partners in greater Chicagoland to create opportunities and sustainable impact within the cannabis industry.
Olive-Harvey College and an additional North Chicagoland community college have been selected to build programs that educate, mentor and provide internships and career opportunities within cannabis. Additionally, Curaleaf is partnering with three organizations, Cara Chicago, Growing Home and Greater West Town Community Development Project, which focus on job training to create economic opportunity and alleviate relational poverty. The Company also contributed to the Illinois Cannabis Business Development Fund, which provides technical assistance and training to support prospective entrepreneurs in applying for cannabis business establishment licenses.
Curaleaf is committed to improving lives by providing clarity around cannabis and confidence around consumption. During the COVID-19 pandemic, cannabis businesses have been deemed an essential service across the country, including Illinois. Curaleaf remains committed to serving patients and customers with the products they rely on while implementing heightened safety and hygienic measures for the safety of all team members and customers in all of its facilities. For additional information about Curaleaf's Illinois retail locations and CSR initiatives please visit www.Curaleaf.com.
---
Curaleaf's Rooted in Good Contributes $950K to Local IL Communities to Create Equity and Opportunity in Cannabis
Curaleaf, a leading U.S. provider of cannabis, has announced a $950,000 contribution to advancing social equity in cannabis in Illinois' Chicagoland as a part of its Rooted in Good initiative. This is an effort to specifically provide opportunities in communities that were disproportionately impacted by the War on Drugs and institutional oppression. As per Illinois' Social Equity provisions, this donation total was determined based on the company's ownership of ten retail locations in Illinois, and the commitment is a part of a requirement from the state.
The program is being led by Raheem Uqdah, Curaleaf's Chicago-based Corporate Social Responsibility (CSR) Manager, who has also been building cannabis equity programs since his time at Grassroots Cannabis, which was acquired by Curaleaf in July 2020.
According to the American Civil Liberties Union, more Black people are still more likely to be arrested for marijuana possession than white people in every state, including those who have legalized marijuana. The Drug Policy Alliance reported that nearly 80 percent of individuals in federal prison and nearly 60 percent of people in state prison for drug and cannabis-related offenses are Black or Latino.
"I am hopeful that Curaleaf, through its partnerships will be able to demonstrate how to build longstanding and committed relationships with the community," said CSR Manager Raheem Uqdah.
"Developing these foundational relationships, allows us to build a more diverse company in a range of disciplines from seed to sale and by extension, help cultivate a more diverse industry. These partnerships will allow us to use our industry knowledge alongside our communities to champion a variety of policies that increase access and address the collateral consequences of the War on Drugs."
Rooted in Good's commitment will be dispersed amongst six intentionally local Chicago partners, including two community colleges and three job training centers:
Illinois Cannabis Business Development Fund, $300,000
Managed by the Illinois Department of Commerce, this fund is intended to provide technical assistance and training to support prospective entrepreneurs interested in applying for cannabis business establishment licenses.
Olive-Harvey College – $250,000
Located on the Southside of Chicago, an area that has been disproportionately harmed by War on Drugs and cannabis criminalization. The college will also be introducing and educational cannabis program, as well as a paid internship and scholarship program.
Growing Home – $100,000
Chicago's leading expert in farm-based training for people with employment barriers will continue to provide on-the-job experience, job-readiness and help people overcome issues like criminal records and medical needs. With USDA-Certified organic urban farms, Growing Home is also committed to serving its Greater Englewood neighbors through access to local, healthy, high-quality and affordable produce accompanied by essential nutritional and cooking education.
A North Chicagoland Community College – $100,000
Curaleaf is supporting a local community college in developing and introducing a cannabis program that will educate, mentor, and provide internships and career opportunities within cannabis for students.
Greater West Town Community Development Project – $100,000
Providing educational and economic opportunities for disadvantaged residents of the Greater West Town communities—areas that have been disproportionately harmed by the war on drugs.
Cara Chicago – $100,000
Working with people affected by poverty and challenges like recovery, domestic violence, episodic homelessness, and incarceration. Cara Chicago helps unlock the power and purpose within the community and its people to achieve real and lasting success.
---
About Curaleaf
Curaleaf Holdings, Inc. (CSE: CURA) (OTCQX: CURLF) ("Curaleaf") is a leading U.S. provider of consumer products in cannabis, with a mission to improve lives by providing clarity around cannabis and confidence around consumption. As a vertically integrated, high-growth cannabis operator known for quality, expertise and reliability, the company and its brands, including Curaleaf, Select and Grassroots, provide industry-leading service, product selection and accessibility across the medical and adult-use markets. Curaleaf currently operates in 23 states with 103 dispensaries, 23 cultivation sites and over 30 processing sites, and employs over 4,600 team members across the United States. Curaleaf is listed on the Canadian Securities Exchange under the symbol CURA and trades on the OTCQX market under the symbol CURLF. For more information, please visit www.curaleaf.com.
Original Source