CannabisNews420.com – Cannabis/Marijuana Industry News

Hello friends. We are living through some strange times, there's no denying it. The threat of a global pandemic due to Covid-19 or coronavirus has meant that we've already been confined to our homes for a few days now. And even though it's true that more than a few stoners (myself included) are already well used to living in a natural state of semi-reclusion, there's no getting away from it; it's difficult and annoying not to be able to leave the house for days on end, not seeing family, friends, workmates… so here we're going to tell you some of the things that myself and the rest of the Alchimia team are doing to entertain ourselves during this lockdown.
And no, we're not talking about going to the hairdressers to get our roots done either!
Deep-clean your grow room
Yes, I know, it's a dirty job and nobody likes doing it. Or do you think I had a great time yesterday dismantling the automatic watering system, cleaning the pump and the tank, pruning the mother plants, preparing preventive measures against pests for the next week and cutting clones? Well look, in the end, it wasn't so terrible, and the joy of seeing everything looking all clean and tidy at the end made it worthwhile.
But more seriously, it's the perfect time to dedicate a few hours to cleaning and leave your grow room or grow tent looking like new, dedicating a bit of extra time to our plants looking for possible problems such as pests, pathogens or nutrient deficiencies, checking the irrigation system and the electrical connections… you don't need me to tell you all the little jobs that need doing, you already know them very well!

Cannabis series movies
Of course, it needn't all be work though! It's likely that you'll have a lot more free time than usual during this confinement to finally catch up with all the films that your friends have been recommending to you for months or to start that series you've been wanting to get into for the past year. And if you want to watch something weed-related then read on, you're in luck!
In our article about cannabis films and series, you can find plenty of recommendations to provide you with hours of entertainment… and lots of laughs too! In the following link, we offer you many options, but you'll have to provide your own popcorn – and your own weed too!
Cannabis movies and series (2019)
Alchimia offers a list of different documentaries, series and films about cannabis that are available to watch on Netflix, HBO and Amazon Prime, to enjoy some relaxing, smokey times with our favourite plant.
Cannabis cuisine
It's pretty much normal to have the munchies after a movie and joint session… what did you really expect? Well, the kitchen has to be the next stop, because another activity that we can dedicate more time to during this confinement is the preparation of delicious dishes and the enjoyment of new flavours and sensations. After all, who doesn't enjoy eating something special once in a while?
In the Cannabis Kitchen section of our blog, you will find dozens of cannabis recipes of all kinds and for all cookery skill levels, from instructions on how to prepare a simple weed cocktail to a delicious recipe for a chicken curry with cannabis. Bon appetit!
Cannabis games for smartphones
I'm sure that there are more than a few fanatical video gaming fans among you. It may be that some of you haven't looked up from the computer screen since this crisis started and you're glued to FIFA or Call Of Duty! But did you know that there are also cannabis-themed games for smartphones and PCs? It's true, and some of them are really good too, trust me, I'm a gamer!
In our post on Cannabis games for smartphones we tell you more about some of the best we've tried, and there have been quite a few. But be warned, some of them are dangerously addictive and we cannot accept any responsibilty for having recommended them to you!
Prepare your outdoor grow
If there's one good thing for many outdoor growers about this confinement, it's the time when it has occurred. Most of you probably haven't begun to plan the outdoor season yet, so these days can be an excellent opportunity to start with it. There are always things to do in the garden, such as preparing the sites for the plants, digging if necessary, fitting irrigation systems, mixing soil and making solid nutrients, perhaps also sowing other allelopathic plants that you want to combine with those of cannabis… The Outdoor Cultivation section of our blog is full of useful information and tips, we highly recommend you take a look before you get down to work.
In addition, and if everything continues as they are, we can continue sending all kinds of seeds to your home. So if you haven't yet chosen your genetics for the year ahead, this is a perfect time to browse our website and see all the new additions, whether you're looking for feminised, regular or auto-flowering seeds.
Resin extractions
At least in my case, there's never enough time for these things, and believe me when I say that extracting is my main passion in the world of cannabis. But there's not always time for everything, and one must prioritize! If the same is true of you, I want to think that we are in luck; During confinement, we're bound to finally find some free time to squish some flowers in our new Rosin press or make some hash with that bag of trim that has been sitting at the bottom of the freezer since last autumn.
Of course, if you need any extra supplies to carry out your preferred extraction process, for the time being, we are still able to send you anything you order from us. You'll find everything you might need in the Resin extraction category of our online store.
Cleaning vaporisers & pipes
These next few days would also be a good time for you to find a moment to properly clean your cannabis vaporisers, bongs, bubblers, bangers, bowls/slides, dabbers and other smoking paraphernalia. Remember that cleaning your smoking devices properly will allow you to fully enjoy the flavours and aromas of your cannabis as you consume it, giving a much more clean and pure taste.
For this job, you can use Isopropyl Alcohol or products such as LaPilu Bio bong cleaner, which give great results. To make this task even easier, we also offer other cleaning products such as 420 Cleaning Wipes, Chaz Busters cotton buds or the Bong cleaner brush.
Harvest
Just yesterday I was talking to a grower friend who told me how the current state of emergency has come right at the beginning of his indoor harvest… what great luck for him, because apart from filling his weed reserves till the next harvest, he's got plenty of trimming to do for the time being and will definitely be busy for at least a few days! Let's be honest, trimming buds is not exactly anybody's ideal way to spend their time, this is the perfect moment to do it calmly and without any pressure of time. Additionally, if this confinement lasts longer than expected, he's going to have plenty of time to try out his new flavours at leisure, enjoying the fruits of his labours!
As always, you can find all the equipment and tools you'll need for this tedious – but essential – task in the Harvesting category of our catalogue.
Reading
In my mind, I've already thought of a couple of books that I really want to read over these next few weeks. You might not have time to finish them, but this is a great time to take up reading again.
At Alchimia we offer many of the best cannabis titles on the market, from books on cannabis cultivation or resin extraction to interesting essays, essential biographies such as that of Howard Marks or, of course, publications on medicinal cannabis. You will find them in our cannabis bookshop.
Relax and enjoy yourself
As you might expect, we'll end this list with what we consider to be the most important advice. Take it easy, enjoy time with your family if you are lucky enough to have them close, and above all, try and enjoy every moment.
At the end of the day, what we are being asked to do is not a great sacrifice, and it's the best way to help those who are working to get rid us of this threat, the health professionals who are putting all their efforts into helping those who have been infected, and in preventing the spread of this virus. The Alchimia team would like to offer our thanks and admiration.
Keep your chin up!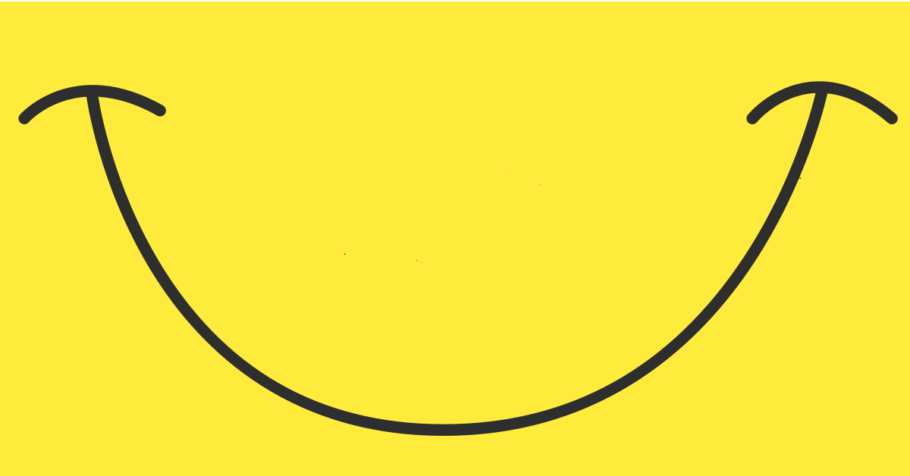 The post 10 cannabis ideas for the coronavirus lockdown appeared first on Alchimia blog.
Original Source